http://www.newarkpostonline.com/news...ab458cca7.html
A woman is facing child endangerment charges after her SUV was repossessed from Pencader Plaza – with two children she was babysitting in the back seat, police reported.
Tonya F. Robinson, 40, of Bear, allegedly left the children – girls ages 5 and 1 – in her 2007 Chrysler Aspen while she went into BJ's Wholesale Club, according to Master Cpl. Jeffrey Hale, a spokesman for Delaware State Police.
According to court records, Robinson told police she had been shopping with the children and was waiting for a clerk to retrieve an iPad from a storage cabinet. Robinson took the kids back to the SUV, drove the vehicle to a no-parking zone in front of store and went back inside to pick up the iPad.
"[Robinson] stated she did this because she could not carry everything and still handle the children," the responding trooper wrote in court records. "When asked why she did not use a shopping cart, [Robinson] stated she did not think about that."
At that point, a tow-truck driver arrived to repossess the car.
The driver, a 32-year-old employee of All Hooked Up Towing, later told police his truck is equipped with an automatic license plate reader, which alerts him to vehicles that are slated to be repossessed. The device alerted him to Robinson's SUV as he drove behind her on South Chapel Street. He waited a few minutes and then located the car parked in front of the BJ's.
The driver told police the windows of the Aspen were tinted and, while he saw several large boxes in the backseat, he did not see or hear the children. Once back at the tow lot, located a mile away on Aleph Drive, he heard noises coming from the car, discovered the children and called 911.
In an interview with police, Robinson said she came out of the store to find the SUV gone, and called 911 after a passerby told her it had been towed, court records indicate.
Police arrived at the tow lot, and the children, who were not injured, were released to the care of Robinson's sister. Robinson was taken into custody and charged with two counts of endangering the welfare of a child and released on $4,000 unsecured bail.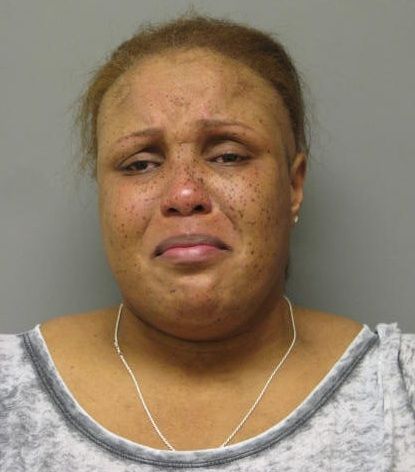 Tonya F. Robinson